No matter, if you love critically acclaimed series or admire blockbuster cinema, investing in a home theater system, can help you get the most out of your favorite TV shows and movies.
Since your sound setup heavily contributes to how you consume visual media at home, you may also want to pay as much attention to it as your big TV screen.
At first, getting the ideal sound system may seem like a stressful task. Where do you start? What type of solution do you need? How much is it all going to cost? These are just some of the questions that may pop into your mind.
But when you have basic knowledge about home sound systems, you can find all the answers to these questions and more.
To help you with this journey, here is how you can choose the right home sound system for your needs.
Check if you have the right TV model
Before you spend your money on a sound system, you need to check if your TV can work well with different sound enhancement options.
Most modern TVs come equipped with these features, while older models can work through the HDMI Audio Return Channel (ARC) port.
If your TV model is too outdated, you can buy the most affordable TV and effortlessly pair it with the latest home sound systems.
Learn about the latest audio technology
When you are shopping around for home sound systems, you may see a variety of features listed on their marketing materials across their websites.
By understanding the difference between features such as spatial audio and surround sound, you can easily determine how one option stands out from the other.
In addition to learning the distinction between technologies, this also helps you make an informed decision about investing in certain sound system setups that are on the higher end.
Determine your Budget
Once you have a clear understanding of different sound technologies, you can move forward with outlining a budget for your home sound system.
Typically, you can get a decent soundbar for between $200 and $350, while a good home sound system can start at upwards of $500.
In case you don't have this much money handy, you can use a budgeting app to start saving for your exciting purchase. This gets you closer to your goal with each passing day.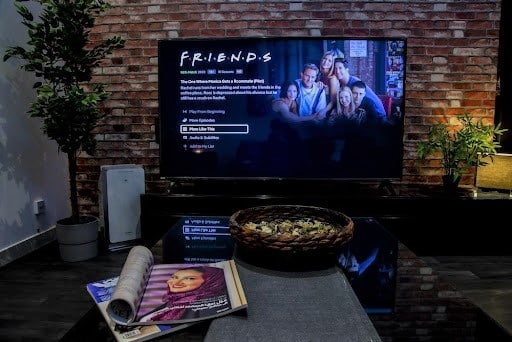 Consider a soundbar for lower costs
As mentioned above, a soundbar is a more budget-friendly choice for home sound systems as compared to separate speakers. But not all sound bars are built the same.
Some come with the latest audio features built in, while others remain more popular due to their affordability. After comparing different sound bars and their reviews, you can shortlist options that suit your requirements. You can also look into money-saving deals on gadgets to reduce your costs.
Go with separate speakers for higher performance
If you can afford to spend a little more money, you might want to choose separate speakers that work with an AV receiver. You can get good speakers for around $300, while a modern AV receiver can be found for about $200.
The more you spend, the better quality you can enjoy. For instance, if you add a module speaker to your system, the additional expense can further enhance your listening experience in a significant way.
Build your sound system with future upgrades in mind
Similar to how the world's most popular gaming companies keep enhancing their graphics, renowned entertainment device brands also keep evolving their technology.
This means that if you want to keep getting the best possible experience out of your home sound system, you should be ready to upgrade it in a few years.
To get a headstart on your purchase, you can follow saving strategies such as making monthly contributions to a savings account.
By keeping these tips in mind, you can upgrade your home sound system to emulate a theatrical experience from your own couch. This ensures that you can enjoy every piece of media to the fullest.