If you're looking to look stylish for any occasion, your closet probably has a lot of great outfits that were curated for the perfect looks, no matter what. But, if you've felt like your style may be lacking as of late, consider the power of accessories. The truth is that you can easily elevate your outfits with the right kind of jewelry and accessories. Take a look at these ideas that can help you slaying with a look that says, "I'm in charge!":
Take time with your shoes
One type of accessory you'll want to take your time with is your shoes. Shoes can really make or break an outfit, so it's a good idea to consider the kinds of shoes that you want to wear for any occasion.
From animal print flats to high heels that help you slay at the office, there are many ways to accessorize any outfit with the right pair of shoes. Don't be afraid to try new combinations—you may end up loving how a shoe can completely pull a look together.
Wear rings on your fingers
Adorning your hands can be an appealing way to look feminine and can help you stand out as someone who cares about the details.
Whether you wear rings that are edgy and showcase your unique style, or you prefer a classier look, consider buying one or two that suit your style that can give you a classy feeling. If you don't love wearing rings, adorn your hands by donning watches or bracelets on your wrists.
Invest in statement pieces
If you want to stand out for any occasion, consider statement pieces that are as unique as you are and bold and eye-catching. When wearing a more casual look, if you have a statement necklace, you can enhance your style and add that missing piece that helps your outfit turn heads.
From long necklaces to dangling earrings, bold bracelets, or charming headpieces, there's just something about wearing statement pieces that can ultimately enhance your looks. Check out fashion magazines for ideas on the best accessories for any occasion.
Don't be afraid to be edgy
When it comes to your style, it's okay to show up with unique accessories that you may not find in many places. The other day, a woman showed up to a photo shoot with dangling knives on her ears, and it was a conversation starter and helped her stand out in a room full of people.
While there's a time for a classy look, if that's your thing when you want to express yourself the way you know best, shop for accessories, you wouldn't find just anywhere so you can stand out, no matter what. Talk to an image consultant about how to best style your accessories and overall look when you doubt what to wear.
Bold can be beautiful
If you usually wear stud earrings or delicate necklaces, you may be wary about trying something new with your jewelry. However, bold earrings or necklaces can frame your face in a highly attractive way while adding some style to your look.
If you're looking to up your overall style, don't be afraid to branch out into new looks with your jewelry to enhance any outfit you want to wear, whether it's for date night or your days at the office. Be bold with fashion and your accessories to enhance your casual or formal looks.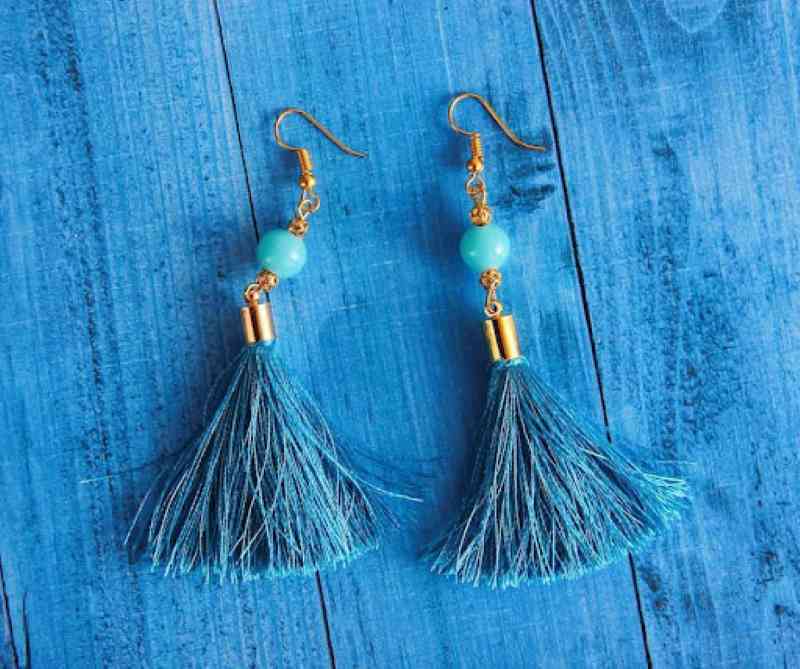 In Conclusion
From jewelry to headbands, shoes, and other hair and head accessories, there are plenty of ways to enhance your looks by adding something extra. Whether you make your statement pieces the central focal point of your outfit or keep it subtle with light jewelry, always include some accessories for your everyday looks.