Steven is a reality tv star who is famous for his participation in TLC's My 600lb Life. When his My 600lb Life was filmed, he weighed more than 730lb in which participants went into a strong fitness regime. He was born on 2nd December 1981 in Providence, Rhode Island, USA. Steven is an American national and well known as " MY 600lb Life."
We are not sure what happened to Steven Assanti. However, after leaving the " My 600lb Life" show, he continued to lose weight and remained truthful to his promise to leave the life he had before. He found Stephanie Sanger and marry her, who is a licensed massage therapist.
Some rumors said Steven has died because he has not appeared on tv in the past few years.  But it's not true; he is alive but did not appear on tv because he did not get more weight.  He went into gastric bypass surgery and now taking care of his health.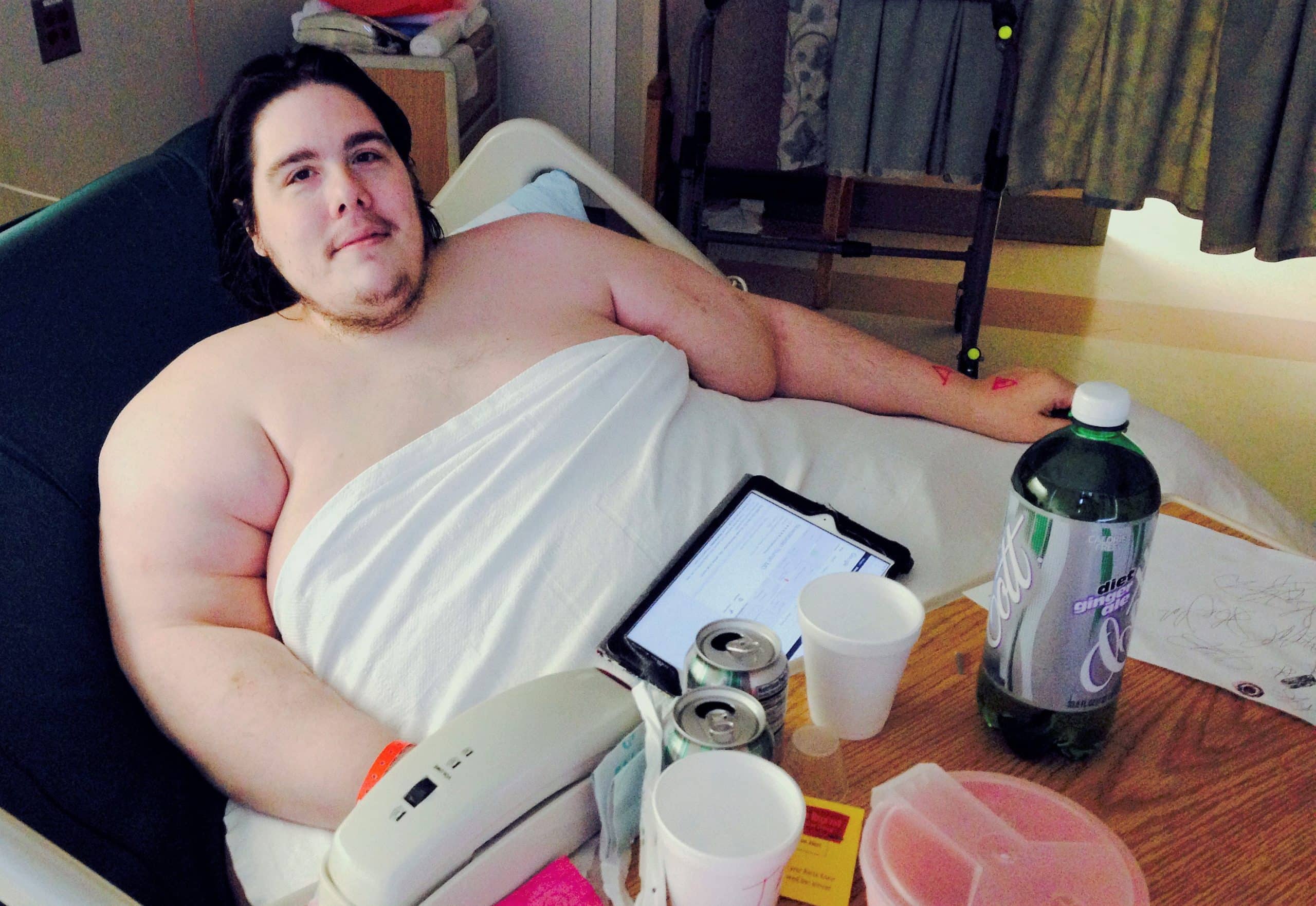 The performer spent his early childhood in Rhode Island and then moved to Texas along with his family.  We don't have much knowledge about his family but just know that Justin Assanti is his brother.  His parents have been separated because his mother was an alcoholic and his father raised them as singer parents.
He developed the habit of eating more eating in high school. After high school, he went to college and completed his degree there. The famous celebrity gained attention in the DR.Phil show when he appeared in 2007.
In this show, they talked about losing weight and getting life back to normal. Moreover, he also talked about the goal of becoming an actor. After three years, no progress was seen, and then he made a video plea to appear in " The Biggest Loser" show, but this request was rejected.
After that, TLC approached him and asked him to appear in their " MY 600lb life" show. At this time, he weighed more than 730lb, and his leg was infected.  After this show his condition worse and he gained more weight.  He and his brother decided to get the best doctor who was Dr. Younan Nowzaradan. The surgeon helped these two brothers, and Steven went to gastric bypass surgery.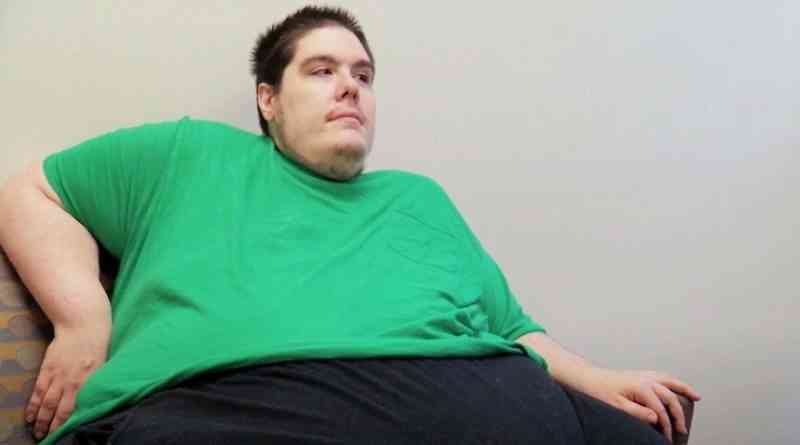 My 600lb Life Show
My 600lb Life Show is a reality tv series that aired on the TLC channel in 2012. Every episode follows a single person who is obese and shows one year of life. He tried to lose weight during this one year of his life.
Firstly, he tried to lower his weight through diets and exercises and then go for gastric bypass surgery and sleeve gastrectomy. This show has a special part named "Where are they Now?" that shows the results of previous patients who managed weight loss and started living healthy life.
Personal life
Steven does not like o share his personal life and never talked about his present and past affairs.  However, people say that he had not much luck with girls because of his weight.
After all, Steven married Stephanie Sanger, who is a massage therapist.  She uploaded a picture o Facebook with him and captions that " it's a nice day for a white wedding."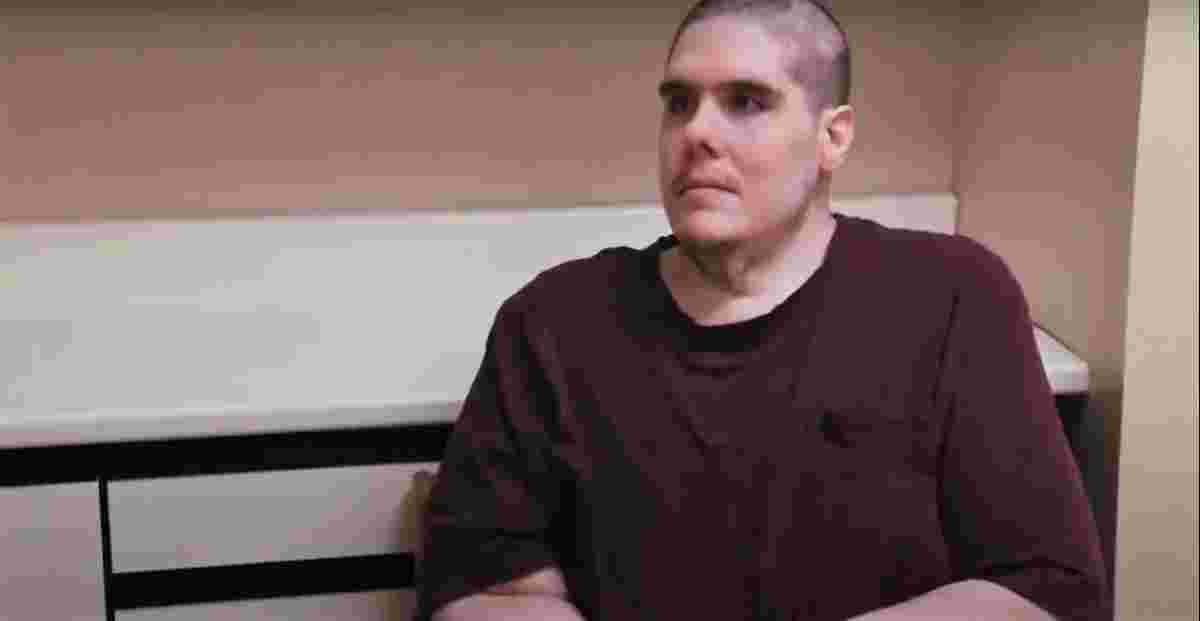 Being Rude to the hospital staff
It's a very awkward moment when you are rude to someone who only tries to help you.  He was in the hospital while producing "My 600lb Life" and became so aggressive and rude towards hospital staff. The reason was that he wanted to order pizza, and the staff would not allow him. The scene ended when the staff kicked Steven out due to this behavior.
Steven Assanti's Net Worth
People ask how he does earn. According to some sources, his current net worth Steven is more than $10,000. He is not so active on social media; however, he launched his youtube account, and its title was  Steven Assanti Official."
FAQs
Justin Assanti is still alive, right?
He is not actually deceased. And although Justin and his brother have been at odds for a long time, he has generally kept his side to himself. The majority of Justin's social media profiles are focused to Hobby Haven RI, the gaming and comic business he owns in Pawtucket, Rhode Island.
What is the weight of Steven Assanti?
His appearances on My 600-lb Life and Dr. are among the American reality TV programs for which he is best known.
Is Steven, who weighs 600 pounds, still alive?
But Assanti had pneumonia, which was also discovered by medical professionals. Fortunately, Steven made it through both situations, and he expressed gratitude to his supporters for thinking of him. But since leaving the show, Steven has not significantly reduced weight. He keeps his weight at about 500 pounds instead.
What is Steven Assanti doing now?
The Tv personality has been doing fairly well since the release of his My 600-Lb Life episode, and in 2018 he married Stephanie. He was not as temperamental and self-absorbed as the show made him out to be, according to Stephanie.