Pajamas by Sleeper – Feel Free and Fashionable
In 2021 your comfort is a priority no matter the circumstances, and pajamas made by Sleeper are just about that. Both fashionable and cute pajamas set in Sleeper will make any occasion special.
Pajamas
by
Sleeper
– Feel Free and Fashionable
Fashion is an undeniably crucial and inseparable part of our day-to-day life. However, it seems like in the modern world there is nothing that can impress us here, as everything in the vogue world has already been invented. Nevertheless, new brands emerge almost every year, bringing innovative outlooks on the matter of style. One of such brands is the  Ukrainian brand Sleeper.
Sleeper became a top-rate trendsetter, bringing new life to clothes we usually perceive as nightwear. Now, when you choose cute pajamas set in Sleeper, you are not only picking something to lounge in at home but also a сhic look for a night out. Read on and find out more about this new leader in modern fashion.
First
Cute Pajamas Set in Sleeper
: Creation of The Idea
It all started with a dream. In 2014, two former magazine editors and friends, Kate Zubareva and Asya Varetsa joined their forces to make a vision come true. Inspired by both striped pajamas from the film "Curly Sue" and Kate's fantasy they created a nightwear brand with glorious pajamas Sleeper. 
In one interview Asya mentioned, that the central idea they both follow regarding style is unpretentious chic in day-to-day life. Just imagine: you wake up in pajamas from Sleeper, put on a pair of your favorite sneakers, loafers, or heels, layer your final outfit with a coat and you are ready to go on with your day. Kate and Asya made their main agenda turning every surrounding feel like home. Their brand is aimed towards making women feel lightness, spontaneity, and comfort while keeping in style.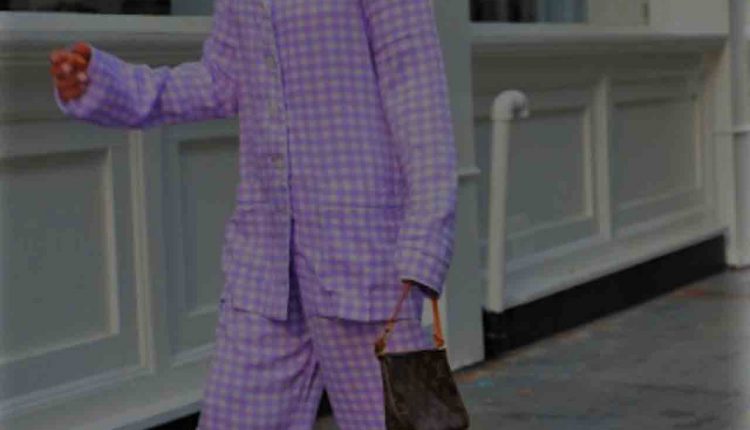 The girls started from scratch – they had only 2000$ dollars and zero experience in the field. Still, they managed to make their first line of black and white pajamas in a year. It was such a success, girls soon moved to a bigger office and started growing their business. One of the co-founders, Kate, says, that they tried to start slow, think everything through and make it work. Now, clothes from Sleeper can be seen on such famous women as:
Emily Ratjkowski

Kendal Jenner

Emily Weiss

Leandra Medine

Rita Ora

fashion-influencer Leonie Hanne

Emma Roberts

and even the first and an absolute muse of Sleeper – Kelly Lynch.
 Sleeper – The Story of Success
Today, luxury women's pajamas by Sleeper plays a huge part in American women's fashion, helping them to enjoy the luxury of being comfortable while looking fabulous. The first experience of an overseas success happened after girls released their starting black&white collection. The former Vogue editor-in-chief Franca Sozzani held a special competition for the title of the brand of the month. Sleeper participated too, and surprisingly for both Kate and Asya, they were chosen as winners. At that time, the brand has only been existing for two months, so the girls seized their chance and got their first Italian Vogue publication! Soon after that, young entrepreneurs received their first major booking for an American brand Moda Operandi. They have also signed a contract with such a huge company as Harrods.
However, these are not the only accomplishments of the brand. Sleeper was mentioned by several world-famous magazines like:
Vogue

The New York Times

The Telegraph
Moreover, the brand's collection of linen pajamas for women are sold in Galeries Lafayette, Champs-Élysées, Net-A-Porter, Shopbop, Moda Operandi, Saks Fifth Avenue, and many other stores around the world. In 2019 both girls were included in the Forbes' list of 30 under 30 most successful young entrepreneurs. Now, their main goal is to expand the sales as far as possible. As Katya said in her interview for Elle Magazine: "We want Sleeper to be sold everywhere, where people needed it. I want to see lines of beautiful, smart, talented, and fabulous women in front of our shops. And I want those lines to be from New York to Sakhalin."
 What makes
Luxury Womens' Pajamas by Sleeper
so Special
The Sleeper has now become a part of a huge market of athleisure. Nevertheless, this Ukrainian brand keeps on doing its own special thing. It still focuses on making lux and posh clothes, rather than turning them into something sporty. Zubarieva once mentioned that they are not trying to make anybody happy and so are just doing things as they would do for themselves, and it seems like the girls continue to follow this motto.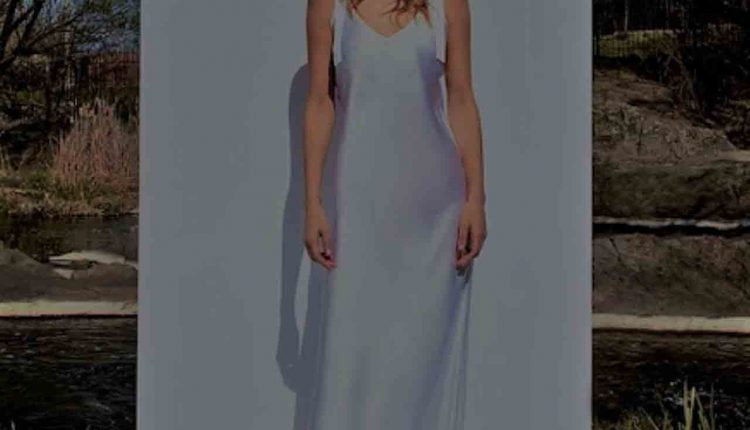 However, Sleeper is also not afraid to try implementing new trends into the brand. They are not just about linen pajamas for women – dresses are their thing now too! In fact, they have even introduced their very first bridal collection of leisurewear with its key piece being a simple but luxurious slip dress. They have also launched a linen summer collection, as well as swimwear, bags, and even shoes, bringing more versatility and interest to the brand.
It's not only the idea that makes them special. It is also about the production process. Besides using only natural materials of high quality like viscose and linen, they also thoroughly choose their co-workers. As each piece is made by hand, Kate needs to make sure that only the most professional seamstresses will be working on them. As the process of sewing one cute pajamas set in Sleeper may take up to 12 hours, they also need to be patient and persistent. Kate notes, that the process of hiring new people reminds her of going on dates. She also mentioned that Sleeper hires only those, who value the time of others, know what they are doing, and respect themselves. In the end, Sleeper is about understanding, love, and comfort.