Burnaby residents and British Columbians love their weed, as evidenced by the high sales figures documented in a 2020 legal cannabis sales revenue report. Unfortunately, the province's illicit weed industry has dominated its cannabis delivery industry since recreational marijuana legalization in2018. However, in June 2021, BC's local government legalized private licensed weed delivery services in the province, creating a burgeoning weed delivery industry.
Consequently, selecting an ideal weed delivery company from among the numerous options proves a challenge for Burnaby's consumers. However, the weed delivery basics below can help you identify Burnaby's most reputable weed delivery services.
1.  All Legal Weed Delivery Services Must Have A Valid Operational License
BC's government legalized private weed delivery services for good as part of its long-term strategy to curb illicit weed sales. While licensed weed delivery services currently dominate the weed delivery space, BC's regulatory authorities are yet to weed out all illicit delivery services. Some illegal weed vendors masquerade online as licensed weed delivery services.
While operating without a license may seem like a misdemeanor, such delivery services pose a threat to public health and safety as follows. BC's regulatory authorities monitor the province's cannabis supply chain to ensure that only high-quality cannabis gets to the consumer. So, all licensed delivery services must comply with preliminary health and safety measures and submit their prospective operational procedures before receiving a license.
However, unlicensed weed delivery services source their weed outside the legal weed supply chain, where there are no quality control checks to prevent product adulteration. A federal government report recently linked illicit weed delivery services with organized crime funding throughout Canada.
Therefore, when looking for weed delivery services in Burnaby, only use service providers that have valid licenses. You can check a weed delivery's license status on the British Columbia Cannabis Regulation Branch (LCRB) online licensee directory.
2.  Licensed Delivery Services Offer Multiple Delivery Options
Before private weed delivery services became legal, Burnaby's cannabis consumers had to contend with Post Canada's expedited delivery offered by the BC cannabis store. Expedited delivery took several business days since Post Canada does not make deliveries on weekends.
Private weed delivery services going mainstream meant more competition and faster, more efficient delivery services. For starters, most licensed weed delivery services serving Burnaby offer same-day marijuana delivery and mail order marijuana (MOM) services throughout the town. The two delivery options provide convenience and flexibility for Burnaby's cannabis consumers.
Some weed delivery services offer both services on the same platform, while others offer each on a different platform. So, ensure that the weed delivery platform you choose offers the delivery type that best suits your situation.
Weed delivery services offering same-day delivery have a strict delivery schedule to maximize on limited working hours imposed by the government to counter COVID-19. So, learn the schedule beforehand, and make your order during the ideal timeframe to receive same-day delivery.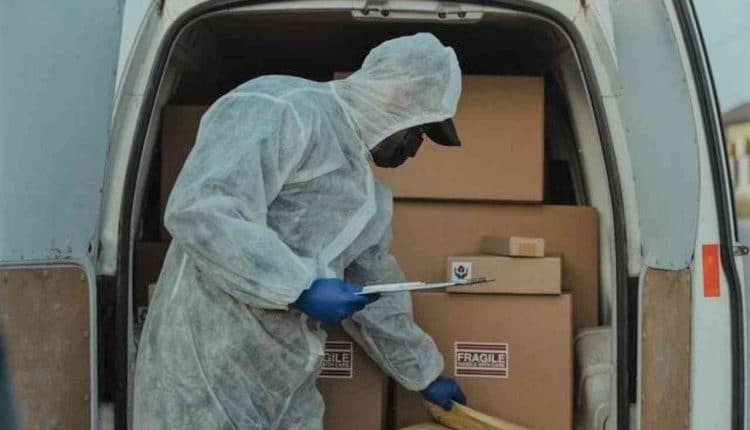 3.  Weed Delivery Services Are Affordable
Some Burnaby residents assume that weed delivery services are pricey due to additional delivery charges. However, the delivery services offer affordable cannabis products since they have lower overhead costs than storefront dispensaries.
You can beat those pesky delivery charges by using licensed weed delivery services offering free shipping. Shop locally using licensed delivery services close to your residence, lowering your delivery charges significantly.
4.  Licensed Delivery Services Must Observe Discretion
Licensed weed delivery services are the way to go for Burnaby cannabis consumers who value their privacy. The service providers comply with the Personal Information Protection and Electronic Documents Act (PIPEDA).
PIPEDA ensures that e-commerce platforms only collect necessary customer information and install data protection mechanisms to prevent unauthorized access to the said data. So, you do not have to worry about issues like credit card fraud.
Also, Cannabis mailing laws also stipulate order packaging guidelines for licensed weed delivery services. The delivery services must use odor-proof, opaque packaging, with no cannabis branding or symbolism on the package. So, you can count on data privacy and discretion when you use Burnaby's licensed weed delivery services.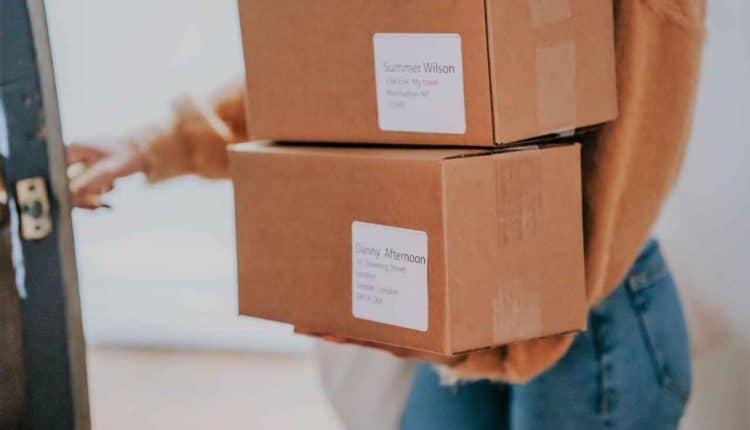 5.  Product Quality
As earlier stated, BC's cannabis regulatory authorities monitor the entire cannabis supply chain to ensure product quality. Besides their regulatory efforts, Health Canada also stipulates that all cannabis growers and producers submit their products for independent testing in licensed labs to establish the product's safety for human consumption. The independent labs post links to test results for each product batch on their website.
Ethical delivery services post links to the third-party lab tests for each product in their catalog. The lab reports contain cannabinoid content, ingredient quantities, and test results for contaminants like solvents, herbicides, and chemical toxins. So, while you cannot employ your senses to establish weed quality when using weed delivery services, you can rely on third-party lab results.
6.  Order Tracking
Delivery services issue customers with tracking codes via email or text, allowing them to view every stage of their orders' delivery from dispatch. Therefore, you know the exact moment when your order arrives at the door, which is convenient compared to guessing. However, you must present a valid ID before receiving your order.
Conclusion
Burnaby's weed delivery industry is still at its infancy stage and relatively unfamiliar to some consumers. However, the guidelines above will help you have high-quality weed delivered to your doorstep.