People love watching thriller sports games on the big ground because it brings them immense joy. You cheer for your team more when you are in the stadium. No doubt, no sport could be more exciting as it looked like a packed stadium. When we talk about stadiums, one more thing that comes to mind is the size and breadth of the stadium.
Few of these stadiums have the highest capacity of seating for the audience, and no doubt it is worth watching. Many exciting events are complete with a big crowd and an enthusiastic audience. So check out some of the incredible world's largest stadiums that make your heart race with colossal size and impressive architecture. 
5. Ohio Stadium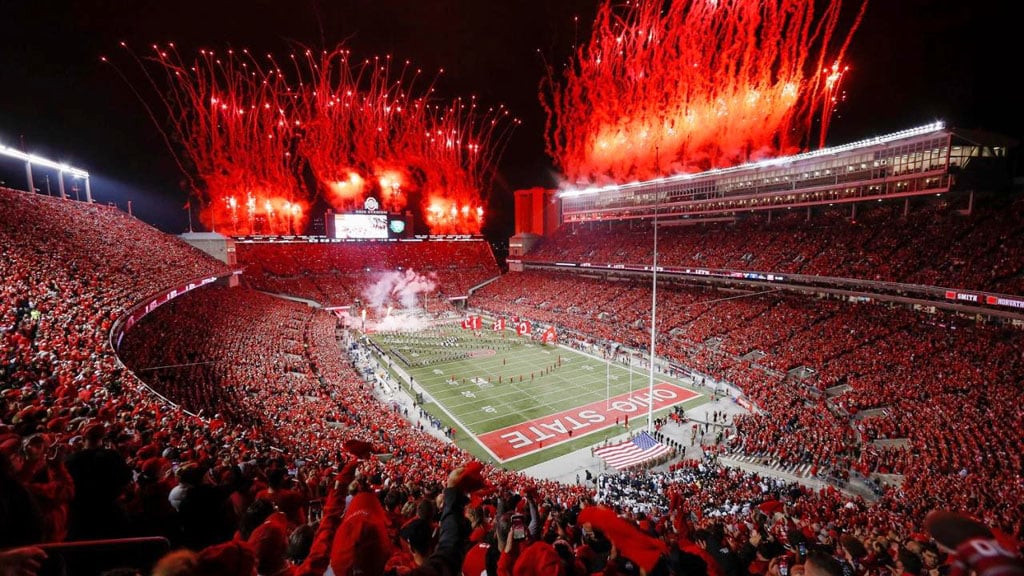 Capacity: 102,800
Location: Columbus, Ohio, USA
First Opened: 1922
Tenant: Penn State Ohio State Buckeyes
One of the largest stadiums worldwide, which has 102,800 capacity. This stadium is known as 'The Horseshoe' or 'The Shoe' because of its unique shape. The first time it opened was in 1922 and served as the home field for the college football team of The Ohio State Buckeyes. E.H. Latham Company of Columbus built this stadium in 1922 with materials and labor from the Marble Cliff Quarry Co.
Moreover, the interesting thing is that Ohio Stadium hosts music, sports, and political events. Famous football players like Archie Griffin competed here, while some musicians like U2 and Metallica competed. Undoubtedly, it is an amazing destination to see those who love history, sports, and architecture.
4. Beaver Stadium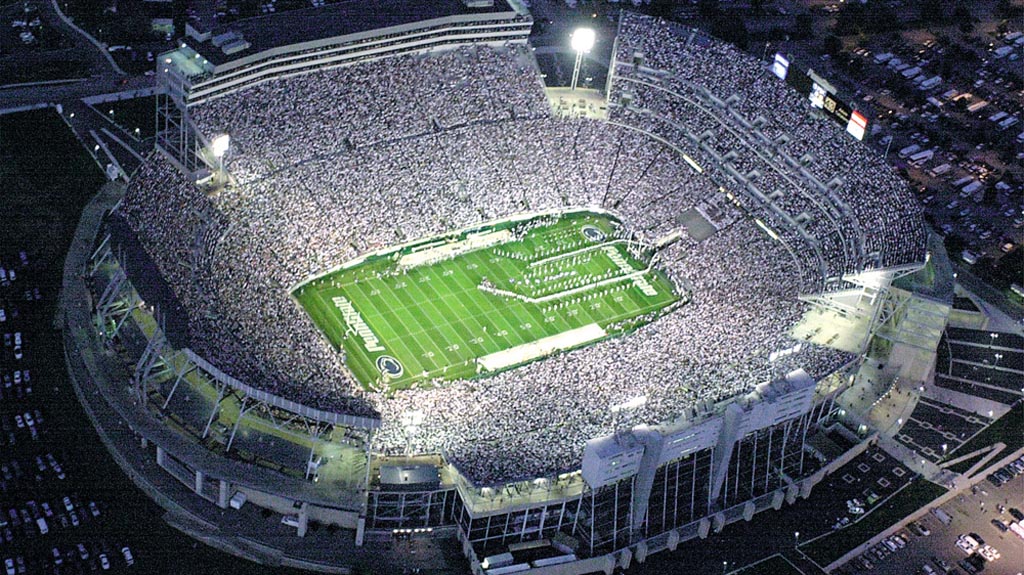 Capacity: 106,500
Location: State College, Pennsylvania, USA
First Opened: 1960
Tenant: Penn State Nittany Lions
Beaver Stadium is mainly used for American football and serves as the home of Pennsylvania. It is one of the world's largest stadiums that opened in 1960. The capacity area of this stadium is 106,572, and it hosts mostly college athletics.
In 1976, the stadium expanded its capacity six times, and it was the first stadium with its interior included in Google Street View. The stadium also offers everything from hot dogs to gourmet coffee, spacious seating areas, and many places to hang out before and after the game. Moreover, the major attraction is the action on the field, so you see a thrilling football game in an incredible setting.
3. Michigan Stadium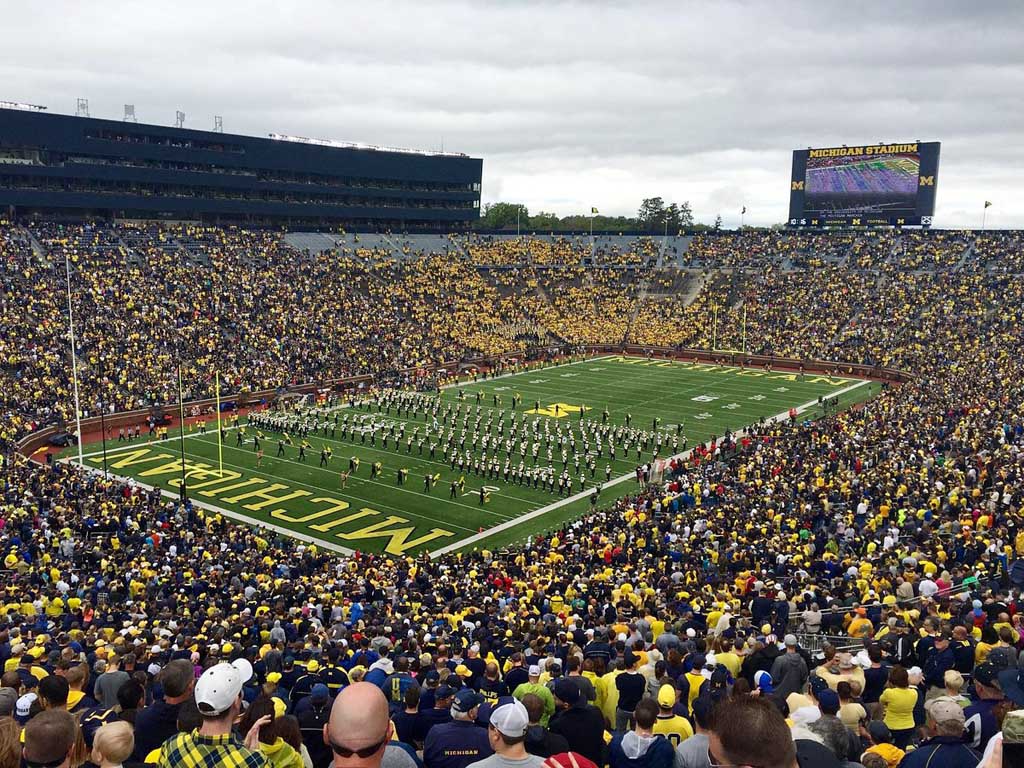 Capacity: 107,600
Location: Ann Arbor, Michigan, USA
First Opened: 1927
Tenant: Wolverines, Football Team and Wolverines Lacrosse Team
The second largest stadium is Michigan Stadium, also known as 'The Big House.' This iconic stadium has 107,600 seating capacity. This stadium is the home field for the Michigan Wolverines football team.
The very first time, it opened in 1927 and then evolved over the years to keep up with changing trends. This Michigan Stadium is an amazing piece of art that catches visitors' attention worldwide. It is an iconic stadium with acoustics and stunning design.
2. Sardar Vallabhbhai Patel Stadium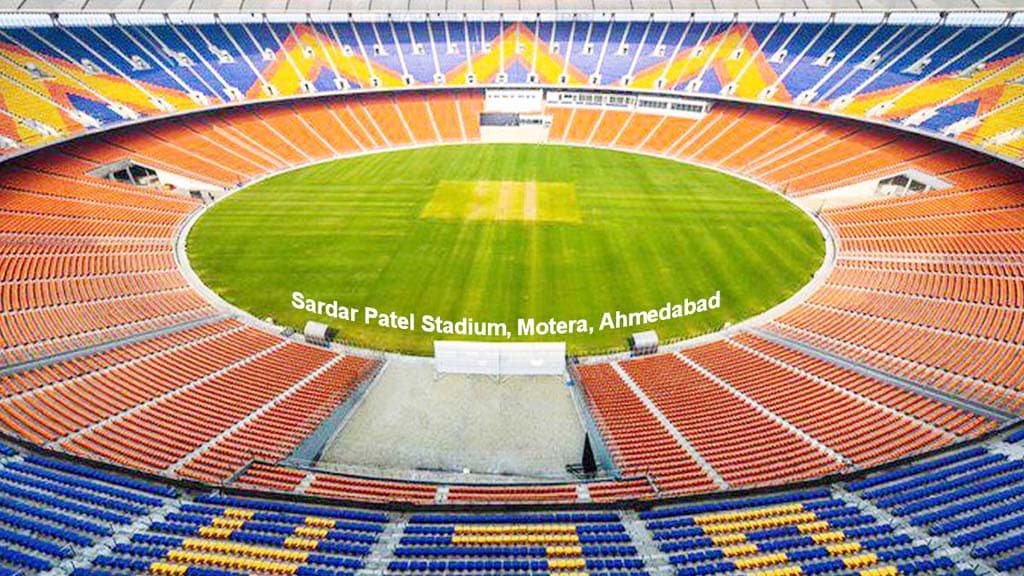 Capacity: 110,000
Location: Ahmedabad, Gujarat India
First Opened: 2020
Tenant:  National Cricket Team of  India and Gujarat cricket team
One of the largest cricket stadiums was constructed in 1982 and renovated in 2006. The stadium is Narendra Modi, located inside the Sardar Vallabhbhai Patel Sports in Ahmedabad, India.
The stadium hosted The ODI, T20I, and Indian Premier League cricket matches. Well, the stadium was demolished in 2015 and rebuilt in February 2020. At that time, the name changed from Sardar VallabhBhai Patel Sports to Narendra Modi Stadium. Undoubtedly, it is an amazing venue, and everyone enjoys it here.
1. Rungrado May Day Stadium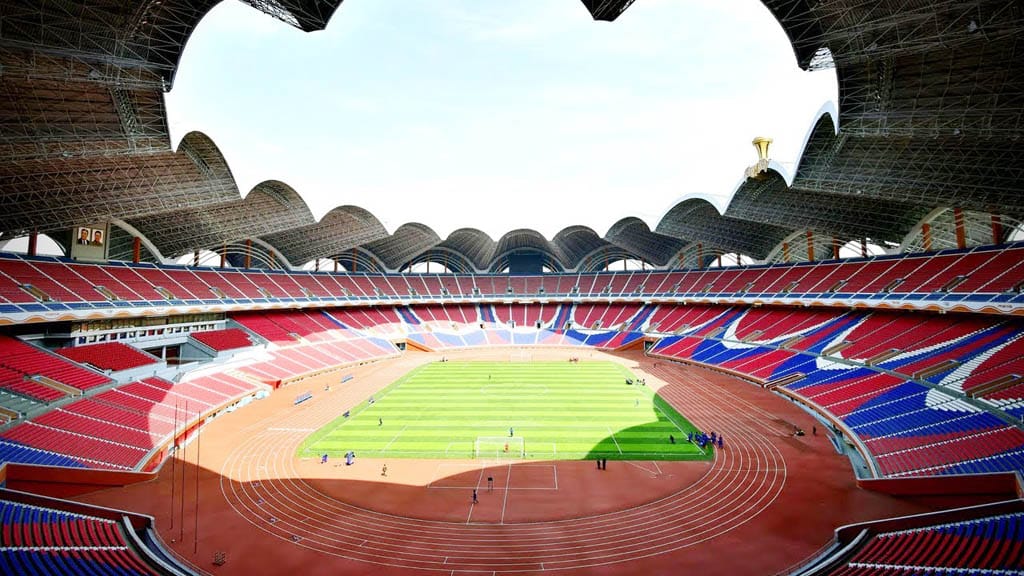 Capacity: 114,000
Location: Pyongyang, North Korea
First Opened: 1989
Tenant: National Football Team of North Korea
Rungrado is the world's largest stadium, known as Rungrado 1st of May Day Stadium. It was established in 1989 on 21 hectares of land. The first major event in this stadium was the 13h World Festival of Youth and Students.
Now it has been used for athletics events, football matches, and, most often, the mass games of the Arirang Festival. The stadium is just like a ring resembling a magnolia blossom. If you ever visit Pyongyang, you must visit this stadium as it is an incredible world wonder. 
Bottom Line
Over the years, private investors, football clubs, and councils own sports facilities. No doubt, the quality of stadiums, like infrastructure and architecture, are vital parts. In every enjoyment, all the perspectives matter a lot; therefore, in this article, we mentioned ten incredible worlds largest stadiums in the world that have big seating capacities and give immense joy to fans.