Faxing was fascinating and revolutionary when it came out because one can send documents effortlessly while assured of their safety. This method of sending documents made it easy for medical centers to pass confidential information about patients.
Electronic fax, popularly known as eFax, has replaced the conventional method of fax machines and telephones. eFax is done through internet faxing services. Many hospitals use the best HIPAA fax service to communicate, but it is essential to know how to adopt the HIPAA-compliant eFax.
Understanding HIPAA-compliant eFax
Most patients' concern about eFax is HIPAA compliance since data is stored in the cloud. faxing makes communication easier for medical practitioners. Still, it is essential to know if the use of eFax complies with HIPAA. Healthcare systems that still enjoy faxing and wish to switch to eFax must confirm HIPAA compliance.
Healthcare practitioners fax physician orders, patient records, laboratory tests, payer forms, prescriptions, authorization and other documents. It was confirmed that about 70% of healthcare practitioners still fax health records and other papers of documents. However, to conveniently pass information across the boundaries of hospitals and providers, eFaxing is needed.
Faxing is slow, limited, costly and inefficient. It threatens the safety of patient records and other hospital documents; hence, the use of eFax. Now, hospitals can pass down information without using the traditional fax machine. However, a stable internet connection is needed for eFaxing.
eFax is HIPAA compliant because specific standards allow the protection of PHI and other delicate medical data by covered entities. These covered entities include healthcare clearinghouses, healthcare plan providers and professionals. Signing a Business Associate Agreement (BAA) indicates that the communication applications adhere to HIPAA regulations. eFax meets the requirements of HIPAA and is ready to sign the BAA with covered entities.
Requirement for HIPAA-compliant eFax
As earlier stated, eFax must sign a BAA with covered entities like healthcare providers, as it is a safe indicator that HIPAA regulations will be adhered to. Signing the document means that HIPAA complies with the application. eFax is one of the applications used by HIPAA, and it is willing to go through with a BAA.
Even though the BAA complies with the software providers, specific requirements must be met. These requirements are obligatory because HIPAA compliance can only be achieved with them. Here are some of the requirements for HIPAA-compliant eFax.
Transmission Security
Here, technical security measures must be implemented to protect data against unauthorized access. eFax uses the TLS protocol endorsed by the National Institute for Standards and Technology (NIST). This protocol makes sure that Protected Health Information (PHI) and Electronic Health Records (EHR) are safe during and after transfer.
Audit Control
Data transmissions can be tracked using the audit control. Tracking gives you the opportunity to inspect any activity that might be carried out on your account. Your data would also be backed up using eFax, and documents sent will be stored in the cloud forever. Those data can be accessed whenever you wish.
Data Encryption
A mechanism is implemented to decrypt and encrypt electronic protected health information (ePHI). AES 256-bit encryption is used by eFax to ensure the safety of your data. This is the industry standard, and eFax saves your data in two colocations. With the colocations, your data is protected by security layers.
Access Control
Covered entities are to implement technical policies for information systems that are electronic. These systems must maintain ePHI and grant access to only those that have been granted access rights. Given this, there are privileges granted to only administrators, and eFax implements a particular identification. Admins have the right to deny or give access to follow the standard.
How to send faxes through eFax?
With eFax, you can exchange files with healthcare providers, professionals, and colleagues. A fax machine is optional to achieve this once you have a stable internet connection. eFax stores all data in the cloud and makes it available for access. Create up to 5 profiles in one account and, at once, send one fax to several recipients. Here are ways to send faxes using eFax:
You can use an eFax account: the account gives you a messaging tool for sending faxes with the recipients' fax numbers. Up to 10 documents can be attached. The recipient's number can be entered manually or chosen from the existing contacts. The recipients would get the documents sent to their fax machine.
eFax mobile app: you can install the mobile app on your mobile devices. Documents can be sent through your smartphone or tablet, even on the go. These documents can also be e-signed directly in the app. Like the eFax account, your recipient will get the documents on their fax machine.
Email faxing: via eFax, documents can be sent directly to the recipient's machine with your email. You just have to attach the documents, put in the recipient's fax number, and add "@efaxsend.com" before sending the email normally.
Why do I need HIPAA compliant eFax?
eFaxing provides multiple benefits for convenience and is a secure way of communication for the healthcare system. Let us look at a few of the benefits of eFaxing:
Faxes are stored and can be accessed at will: management services are provided to store faxes so they can be accessed wherever. Documents are easily managed this way, their security is assured, and providers can comply with the HIPAA  guidelines.
Fax wherever you are: technological revolution made it easy for faxes to be received and sent from anywhere. Through management tools, medical centers, hospitals, and other healthcare providers can receive and send faxes without having to remain in the office. A patient's document can be accessed from the patient's room rather than the printing where the fax machine may be.
Receiving and sending faxes made easy: due to automatic compliance done in recent times, faxes are easy and fast to receive and send. eFaxing is more time-effective than the physical fax machine.
The cost will be managed: having a physical fax machine will have you searching for a secure place to keep it, but using an eFax requires little stress. The physical machine cost a lot to maintain; ink and paper were to be refilled when they were out, and repair is another angle. Ink and paper must be readily available to get all necessary documents and messages. eFax is cost-effective, and you can save much more money than you would with a physical fax machine.
High-level security: various security measures are implemented to monitor and prevent access that the admins do not authorize. Documents can only be reached if access is granted. Moreso, encryption aids the HCP in complying with the regulations of HIPAA. This is to avoid a breach of privacy and other concerns that might come up.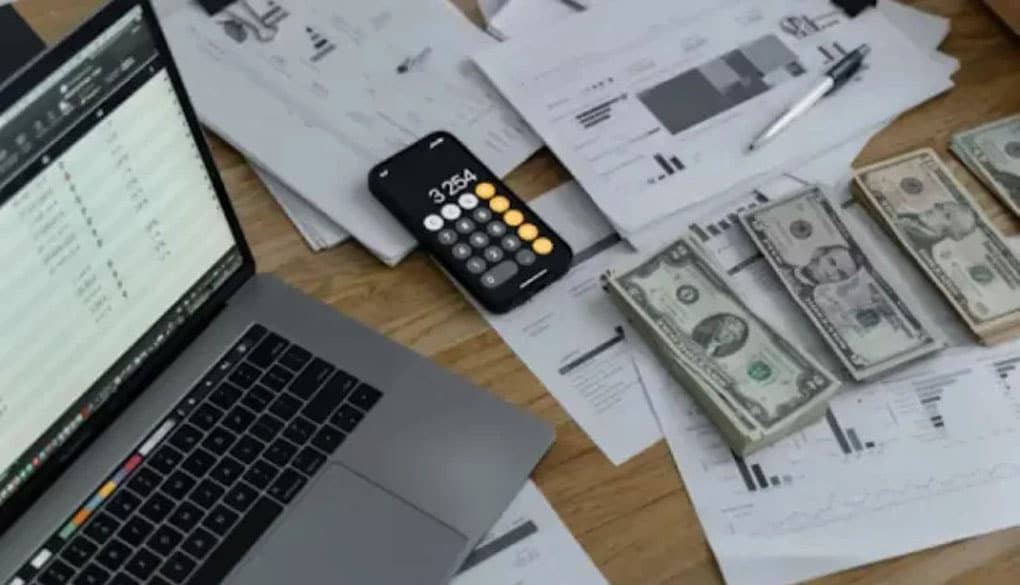 How to find the right eFax service?
Violation of HIPAA compliances attaches serious penalties ranging from $100 to over $25,000. If care is not taken, criminal charges can be attracted if the HIPAA is not adhered to; the worse case scenario is having the healthcare facility come to a halt. Many believe that using eFax is not a sufficient way of sending information as basic security is not assured, and HIPAA compliance needs to be confirmed.
However, it is essential to note that HCPs ensure that every eFax company they work with complies with HIPAA. Choosing HIPAA-compliant assures the HCPs of document transfer and communication in real-time, speed, and top-notch security. Data encryption is also provided by these companies, where data is saved to the cloud when received or sent. With a HIPAA-compliant company, faxes are delivered instantly by the supposed recipient. Delivery confirmation is always required before sending faxes or receiving one as part of HIPAA compliance.
Various eFax companies are out there, but you must choose one with the best security features, usability and functionality. Partnering with any means that a BAA will be signed as required by the HIPAA.
Some eFax companies you should consider include:
Concord Cloud: this is one of the best eFax companies in the healthcare industry. It follows the security standards sets by the HIPAA and has an intelligent system that ranks and pinpoints every fax.
Faxage: it has proven itself to be capable of providing HCPs and hospitals with safe fax services. An internet Fax System Auditing is offered to users of Faxage, and a guide is given when setting up an account.
SRFax: this company services healthcare and non-healthcare organizations. You are allowed many authorized emails and can use whatever service tiers you prefer. The management system offered by the company is simple to understand, so you will have no problem navigating.
Conclusion
Healthcare providers use faxes to share information about a patient. This method was questionable until HIPAA came about. Patient data are secure and confidential more than ever. The potential issues that used to come up with conventional fax methods have been eliminated, thanks to HIPAA.
Sending and receiving data is easy, fast and secure. eFax is HIPAA-compliant, and it aids healthcare providers in meeting up with the requirements needed to send and receive data safely. HIPAA requirements protect patients personal information.