Your Airbnb property may be promoted in a variety of methods outside of the Airbnb site, so don't be afraid to experiment. Here are eight strategies to market your Airbnb property that aren't as apparent as you would think.
1. To promote your Airbnb listing, you need to write a story.
What makes a listing on Airbnb stand out from the rest? Just the fact that there's a backstory behind it
On social media, show off your listings' interiors with stunning images. Create a picture tour of your area by fusing these images with images from other local locations. Follow up with images of local businesses you like and provide a brief description of each.
Make your Airbnb listing into a tale even if you don't have to write about it. Guests seeking a certain kind of experience will be drawn to your social media narrative if you tell it well.
"Always tailor your material to your audience." Your listing description and special offers will be more effective if you have a clear understanding of your target audience. Think about the character you are targeting for each piece of content, whether it's a Facebook update, an Instagram post, or anything else.", explained Lodgable.
2. Work closely with a journalist or a lifestyle blogger
Even though it's a challenge, it's a long-term growth plan you should explore. Journalists and well-known lifestyle bloggers with large social media followings may do wonders for your brand's visibility.
Offer them a complimentary stay at your facility so that they may write about and evaluate it on their social media accounts. The best approach is to get in touch with them and explain your offer in detail. As long as your Airbnb listing gets a high number of ratings, they are more than likely to do this. If you've already established yourself as an Airbnb Superhost, that'll be a bonus.
3. In order to promote your Airbnb listing, you need to create a unique URL.
If your Airbnb property has a distinguishing feature, such as a particular location or style of construction, you may want to explore using a custom URL to market it. It's simpler for visitors to remember your Airbnb listing's URL, and it's also easier for you to measure traffic.
Consider purchasing a domain name that redirects to your Airbnb listing instead of a vanity URL. To get started, all you need is a domain name that is simple to remember and share with prospective visitors.
4. Participate in vacation rental forums.
Sharing your experiences and concerns with other Airbnb hosts is an important part of participating in vacation rental forums. Although it helps you expand your company by teaching you how to better manage it, word-of-mouth advertising to promote your Airbnb listing may also be a benefit.
Your fellow Airbnb hosts will likely watch out for you and send you some business if you remain active in the community. As a result, you should put effort into establishing your trustworthiness so that other hosts would feel comfortable referring guests to you.
5. Get Your Area Listed on Tourism Websites
Make sure your Airbnb units are listed on local tourist websites, much like hotels and hostels. Outsiders may rely on these resources. This means that becoming listed with these organizations is certain to increase your reservations.
6. Make flyers and business cards.
When promoting your Airbnb listing online, don't forget about offline means of promotion. Put out flyers and business cards at local businesses that visitors patronize, such as restaurants.
The best way to get folks to stay at your Airbnb house if they're visiting your neighborhood is by handing out business cards and inviting them to do so. Potential guests will form a stronger bond with you if they meet you in person, which will help you stand out from the crowd on Airbnb.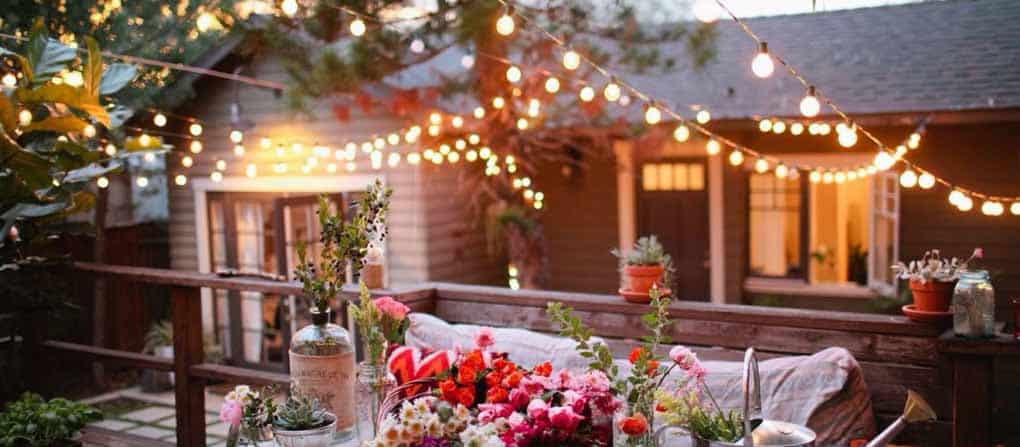 7. For your guests, be sure to offer them exclusive deals.
It's usually a good idea to provide unique deals to entice your visitors. Make sure your visitors know that if they bring a friend or coworker to stay at your resort, you'll give them a 10% discount. Also, if they intend to return, you may give them a discount or provide them with other benefits.
There is no reason why you can't use Airbnb's referral program to bring in new visitors. When it comes to attracting new customers, referral programs are one of the most successful methods.
8. Submit Your Property's Photos to Design Blogs
Blogs in the interior design and real estate industries are continuously seeking new materials. This is a terrific way to get more attention for your house if it has a unique design element. It doesn't even matter where your property is located. A boost in your search engine rankings will come from the sites linking back to your Airbnb listing, which will help you achieve higher ranks.
See if you can find smaller real estate firms with blogs that could be more open to your idea. Before delivering your presentation, consider why they would want to highlight your property in the first place before you start speaking. Is your home a shining example of a green building, or is it a time capsule from another era? Your house might be featured on hundreds of sites if you find the perfect angle.
It's important to keep in mind that organic exposure is typically more successful than paid advertising when thinking of new methods to market your Airbnb property. As a consequence of the publicity your resort receives, many people plan their vacations there. Be ready to cope with the additional traffic when it comes.