Intro
Let's face it, one of the main reasons you bought a truck was to make sure you can use it for work. There is no other vehicle better for hauling your stuff and family around than a classic pickup. For the pro's however, having a normal, off-the-shelf vehicle will simply not cut it. This is where heavy-duty work bumpers come into play. 
Today, we have put the spotlight on two of the best companies in the game; Ranch Hand and Road Armor. Just their names alone let you know they mean business. Combined, both companies have been in business for over 50 years. They must be doing something good, right? Let's have a look at why Ranch Hand and Road Armor are some of the most recognized in the business.
Ranch Hand
Staring back in '86, Ranch Hand first opened its doors as a humble, yet efficient aftermarket bumper shop in South Texas. Since then, the company went on to make some of the most durable and sought-after custom bumpers in the industry. 
Looking the part is one thing. Talking the talk is a completely different story. Ranch Hand Bumpers are built to last. No detail is overlooked. From using the highest quality steel to impeccable welds and having an award to the finish, Ranch Hand does it like no one else.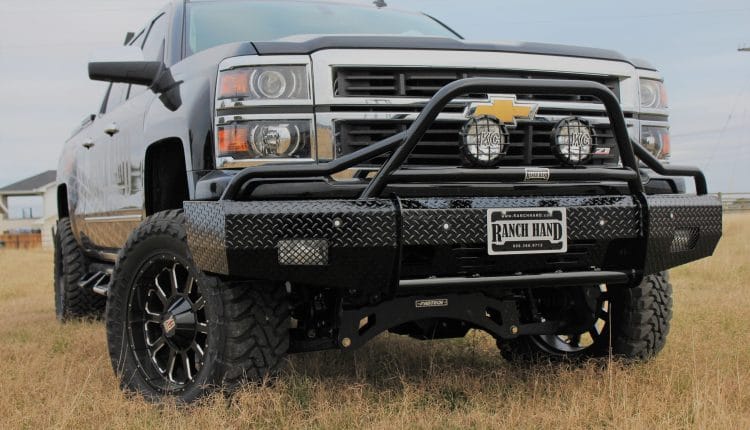 Regardless of the series, keeping your truck protected is what they do best. Being one of the best work truck bumpers also comes with several advantages. For example, the company gets access to most new models to make sure each new bumper will fit your specific make and model perfectly. 
Series such as Legend, Sport, Summit, and Midnight are meant to have a little for everyone. Each one is made right here at home, so supporting the local economy has never been easier. They are manufactured in one of the two facilities, both of which add up to a total of 320,000 square feet.
Road Armor 
Much like the armed forced protect and serve our country, Road Armor Bumpers do the same but for your truck. Each product the company puts out has been tried and tested to give you one of the best work bumpers ever made.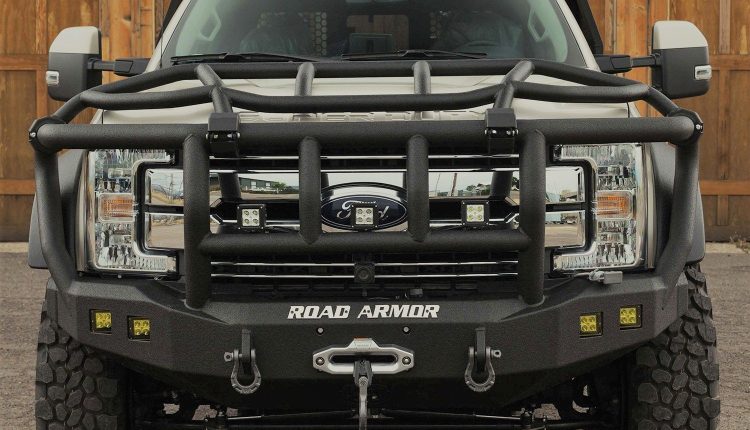 Each one, like the Spartan, Stealth, and Identity would be a great addition to and trucks like the Dodge Ram 2500/3500. The best part is that Road Armor backs up every bumper series with a lifetime warranty. 
Protection and style are seamlessly integrated into each product they make. From the very first weld to the extremely durable powder coat finish, Dodge Ram custom bumpers from Road Armor will make your regular truck and turn it into a road-ready beast.  
Final Words
When it comes time to get new bumpers, our team is ready to help you choose the one that fits you best. No matter if you want a new rear bumper or a custom font bumper for your vehicle, we got you covered. Check out our full lineup of Road Armor and Ranch Hand bumpers today!