How to Bet on Esports Games by Tim Harrison for Gilstrap
One of the recent involvements of US punters is betting on Esports. Every day, there are thousands of matches played, and bookies give odds on every aspect of play.
Tim Harrison, a betting expert at BetZillion, spoke with Gistrat about crucial details on Esports betting and how to wager on it in the USA.
What Are Esports and Esports Betting?
The first thing to get in this guide is to understand Esports and Esports betting. Esports, a short form for electronic sports, are competitive video gaming played between people or teams.
In contrast to traditional video games, this one pits players against one another rather than the computer.
The official governing body for Esports in the USA is USAF (The United States Esports Federation). It's a member of the International Esports Federation (IeSF).
Esports has exploded in popularity over the past decade thanks to tournaments usually featuring superstar teams and players competing in front of thousands of fans and millions of viewers. These viewers tune in to watch on live streaming services like Twitch. tv, YouTube Gaming, and Facebook Gaming, which come in various genres.
Of course, the competitive gaming aspect of Esports has expanded just like any traditional sport.
Popular Esports Games in the USA
Esports betting sites provide a wide variety of games for American punters, including Fortnite games. The first-person shooter (FPS) and multiplayer online battle arena (MOBA) genres have the most fans.
These top Esports games are:
Dota 2,
League of Legends,
Counter-Strike: Global Offensive
Rainbow Six.
By far, the most well-liked games for Esports betting are these four. You won't have trouble discovering secure betting websites if you're interested in placing a wager on them. You can also wager a Fortnite bet, Call of Duty, Warcraft III, etc.
There are several more Esports choices, each with professional associations, competitions, and community norms. However, because their betting populations aren't substantial, few bookmakers offer thorough coverage of these games and events.
Here are some of the popular Esports games.
Dota 2
Dota 2 is a Valve-created multiplayer online battle arena video game from 2013. It hosts the most profitable competitions in Esports history. The game is a follow-up to Defense of the Ancients, a mod made by the community for Warcraft III: Reign of Chaos by Blizzard Entertainment.
Dota 2 is in good hands regarding the game and its betting component. The community is firmly established, and bookmakers acknowledge it for what it is—one of the most popular, profitable, and successful games in the USA.
The International and Dota 2 Majors are a few of the Dota Events that bettors can jump on.
League of Legends
A 2009 multiplayer online battle arena video game called League of Legends (LoL), sometimes known as League, was created and released by Riot Games. In the team-based strategy game League of Legends, two opposing teams of five powerful champions compete to destroy the other's base.
The first several League of Legends World Championships established early competition standards and introduced online Esports betting sites.
LoL World Championship, LoL Champion Series, LoL European Championship, and Midseason Invitational are popular events that bettors can jump on.
Counter-Strike: Global Offensive
The most well-known first-person shooter created by Valve is the Counter-Strike: Global Offensive (CS: GO). It is a dynamic game that pits terrorists against counter-terrorists in a bid to install the bomb and protect it from prospective defusers.
The betting section of CS:  GO is excellent, with live betting and CS: GO specials offered by all reputable bookmakers.
CS: GO Kept expanding and has one of the largest betting communities out there. CS: GO Championship, ESL One, ESL Pro League, Flash Premier, and DreamHack Masters are a few popular CS: GO events that bettors can jump on.
Rainbow Six
Compared to its greatest FPV competition, CS: GO, Rainbow Six Siege is a recent tactical first-person shooter that offers a different kind of combat. Ubisoft ensured it received all it needed to establish itself at the top of the scene, even though the game's initial release got hampered by server and balancing troubles.
One of the most popular US Esports to wager on is Rainbow Six Siege. The emergence of more tournaments increases the visibility of R6S and guarantees that bettors will always have events or matches to wager on.
Six Invitationals and Six Majors are a few of  Rainbow 6 Events that bettors can jump on.
Step-by-Step Guide to Placing Esports Bets in the USA from Tim Harrison
Esports betting is easy once you understand the basics. As with sports betting, you must choose the appropriate bookmaker and follow through with the required process.
Below is a step-by-step guide to wagering on Esports.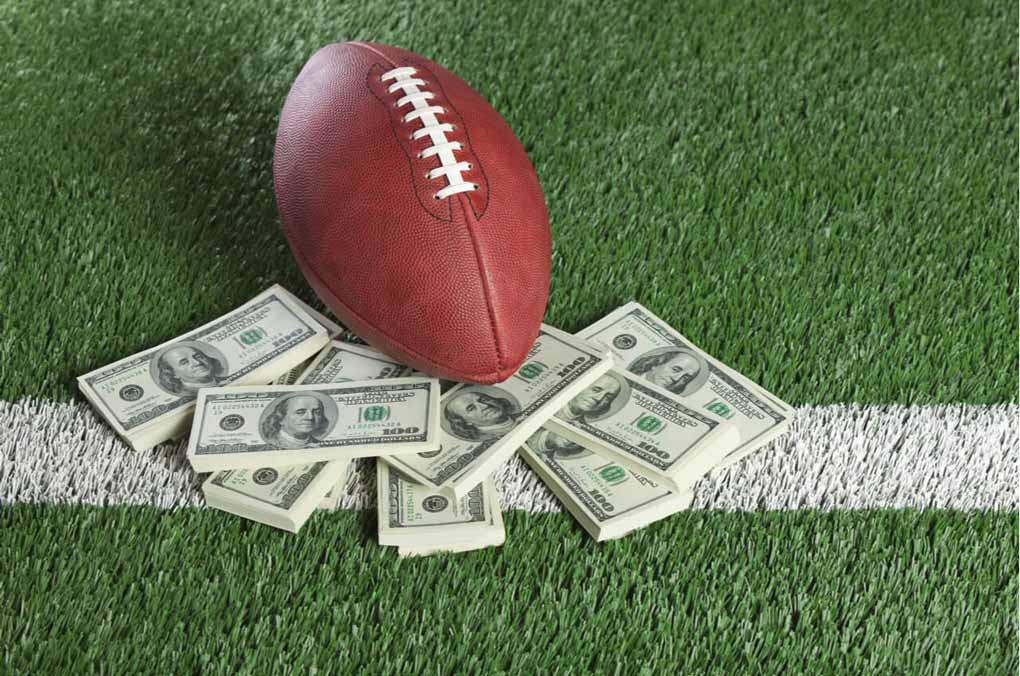 1. Select your Preferred Esports Bookmaker
It is the first step to placing an Esports bet. The best bookmaker for it should offer attractive odds on all or almost all Esports competitions and events.
Additionally, top-rated Esports betting sites must offer thrilling live betting options like live streaming and cash out, which are things to look out for when selecting your Esports site.
2. Create an Account
To access Esports content, you must register for an Esports betting account. Visit the site of your choice and complete the registration procedures. The operator will email you the link to your sportsbook account or provide immediate access after creating an account.
3. Choose a Payment Method
A significant component of Esports betting is choosing a payment method that works for you. Select the preferred payment option by going through the payment section of the website. You will usually be allowed to deposit funds into your account using your debit or credit cards. Other payment options are available, including mobile money, online platforms, bank transfers, etc.
4. Place your Bet
You can now move on to placing your bets after depositing. However, placing a bet is not a straightforward process.
You must research the Esports event and select a market to make an accurate prediction. Afterward, you might make a wager in light of your findings. You must wait for the result after submitting the bet slip to learn if you won the game or not. To discover more we suggest this guide Factors or Tips Bettors Must Consider before Joining an Esports Site
Before you proceed to wager on an Esports platform, taking note of some essential tips is vital. Here are some of them.
Know the Esports Game
If you are unfamiliar with the competitive gameplay of top-tier Esports games like Counter-Strike: Global Offensive, League of Legends, and StarCraft II, there is no point in investing money in a team or individual.
An increasing number of casual Esports viewers immediately start placing wagers without having enough knowledge of the game in question, which is a wrong move.
Avoid getting carried away with the anticipation or perceived ease of making a straight wager on the team with the highest popularity, as it can result in walking away empty-handed and disappointed.
Efficient Payment Method
Verify that your possible go-to bookmaker accepts your preferred payment method or, at the very least, offers a wide range of options so you can switch without difficulty. In this manner, you'll always be able to make a deposit and try your luck in several Esports betting markets.
Quality Customer Service
Unfortunately, not all bookmakers take extra steps to guarantee that their customers are completely satisfied. Any betting site may experience problems; if they do, you'll want to ensure your preferred bookmaker has a strong customer service department. Verify the effectiveness and responsiveness of customer service channels by looking through bookmaker reviews.
Conclusion
Betting on Esports in the USA is quite similar to regular sports betting. However, being familiar with Esports games is crucial before you wager your bets. This guide contains the most popular US Esports games, including the betting process. You will also find the premium strategies to make a successful wager.