A girls night allows you and your closest friends to enjoy time together without anyone or anything else getting in the way. As you get older, you'll have fewer nights free to spend with your friends, so it's important that your girls night in goes well. Here are tips to help you host the perfect night for you and the girls.
1.    Keep It Casual
No matter how old you are, the best girls nights are simple and casual without worrying about attire. Because you'll be staying in, there's no reason to get dressed up. Instead, you can wear your women's Christmas pajamas, put on a cozy pair of sweatpants, and skip the makeup.
Let's face it: attending events that require you to dress up adds extra stress, so make sure that your girls night only requires your friends to wear something that they are comfortable in.
2.    Don't Go Overboard With Decorations
You're not throwing a party, so there's no reason to go all out with decorations. Instead, make sure that you have a few special touches like candles, flowers, and cozy blankets.
3.    Don't Worry About Cooking
While you and your friends can cook if you all enjoy it, there's no reason to try to impress anyone. Instead, you can order food delivery that you know everyone will like.
There's no reason to make homemade sweets unless that's an activity that you and your friends enjoy doing together. Instead of worrying about food, your main concern should be catching up with your friends and making sure that they are having fun.
While you shouldn't spend hours in the kitchen, you should make sure that you have healthy snacks available. You can get a fruit basket or vegetable platter for your friends to snack on when they don't want a full meal.
4.    Relax
If you spend all of your time baking treats in the kitchen while your friends wait, then you won't be able to spend any time with them. Your friends don't expect anything special from you; they want to enjoy your company, which means that you shouldn't spend time worrying about anything that takes your time away from them. Instead, sit back and relax so that you can enjoy the night.
5.    Exchange Gifts
If your girls night in is around the holidays and you won't be seeing your friends for the holidays, plan a gift exchange. You don't have to spend a ton of money; instead, give everyone a spending limit and ask them to purchase one gift. You can draw names from a hat to pass out gifts.
6.    Plan Movies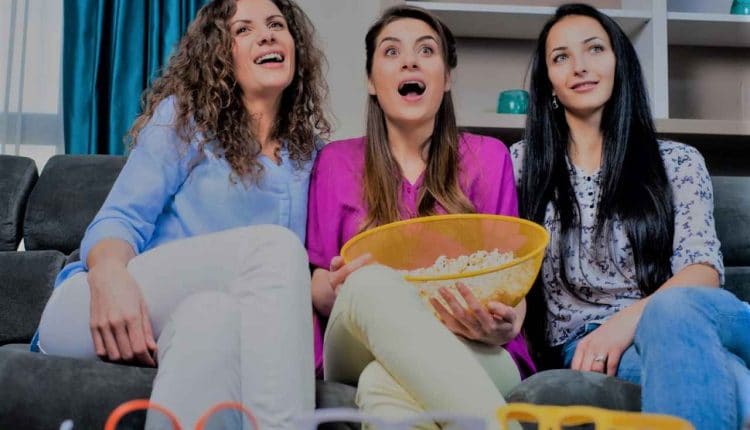 A girls night isn't complete without a lineup of your favorite movies. Depending on how much time you're spending together, you can have everyone pick a movie they want to watch. You can also all choose a movie together by putting it to a vote.
7.    Consider What You All Enjoy
Remember, all of your friends are different and won't enjoy the same things that you do. Some of your friends would rather watch movies while others would enjoy a spa night.
Have options for everyone so that no one feels left with nothing to do. If you have an activity that you all enjoy, such as playing board games, then make sure that that's one of the highlights of the night.
Planning a Girls Night In
The perfect girls night in doesn't have to be over-planned. Instead, consider all of the activities that you and your friends like to do together and make it stress-free for everyone. Your girls night should feel like just another hangout that allows you to talk and spend time together, especially if you and your friends don't get together as much as you would like.