You're young and you have a life ahead of you, so you're looking into the best places to study for your future career. Perhaps the U.S. is calling you, as it's known for its career opportunities and great schools. If you're thinking of becoming a student in the U.S., here are some steps to take to get a U.S. student visa:
Know your visa types
There are a variety of student visas available, so understand what each one offers before applying. For example, if your long-term goal is to study at a U.S. university, and you want to study in an undergraduate or graduate program, you'll need an F-1 Visa. An M-1 visa is for those who want to partake in a vocational study program or certification program like a medical training course or culinary studies.
The J-1 visa is for those who will be visiting as au pairs or study-abroad exchange students. You'll also need to make sure to fill out the right DS 160 application form for your visa.
Have your passport ready
You'll want to update your passport if you don't have a recent one, especially if you hope to be studying in the U.S. for a while and get your visa approved. You'll need a recent picture on your passport and shouldn't be wearing glasses in it.
You'll need a picture for your visa application as well, so keep extra photographs on hand in case you have to get shots for your new passport. While you can get accepted into the U.S. with a passport that has an expiration date past 6 months, it could be helpful to renew your passport if the expiration date is coming up soon enough, so you can avoid the hassle of renewing it while abroad.
You'll need money
There are plenty of fees related to getting a visa and even just applying for a student visa, so as you prepare to apply, make sure that you save up more than $500-700 for it. While it may not be that much, a visa application fee is usually around $160, while F-1 visa fees are typically around $350. In some cases, you may need to pay a visa issuance fee as well.
Get accepted into a school
Obviously, to study in the U.S., you'll need to be accepted into a school before you try to get a visa, or else you may not have much luck in getting approved. For many people, preparation for studying in the U.S. begins while they're in high school, whether they need to perfect their fluency in English or get top grades to be accepted at a university of their choosing.
Apply to the schools you want well in advance of your trip, so that when it's time to apply for your visa, you have your acceptance letter in hand.
Have financial support
Whether you run a business at your young age and can prove financial stability or your parents are helping to finance your studies, visa officials want to be sure that you can support yourself in the U.S. without having to work, especially if you're visiting with a U.S. student visa and not a work permit. Be prepared to prove your financial health when applying for a student visa in the U.S.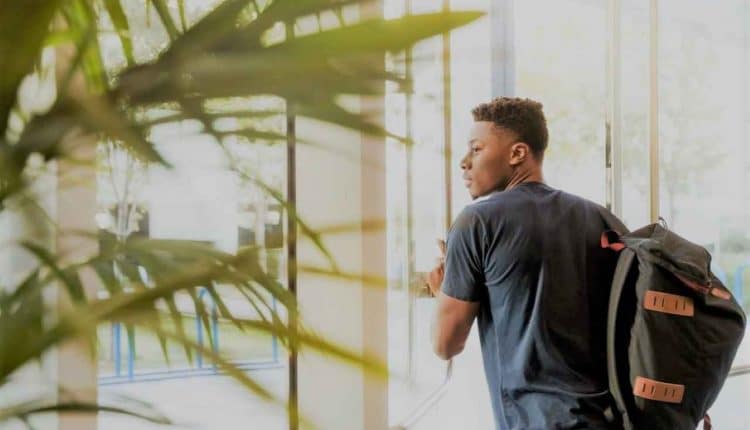 In Conclusion
Getting approved for a U.S. student visa takes careful planning and preparation and, in some cases, you may want to work with an immigration lawyer to understand what to expect as a potential immigrant. You'll want to make sure your English is up-to-standard as well, both for your studies and for filling out the application forms.
Consider taking classes before applying. While it's a long process and one that requires preparation, getting approved for a U.S. student visa may change your life and provide you with the opportunities you've been dreaming of for your life and career.